Charles Edward Clem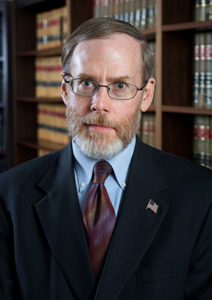 Mr. Clem joined the firm in 1990. Before becoming an attorney, Ed focused his education and career on accounting. He received Bachelor's and Master's Degrees in accounting from the University of Kentucky. Ed became a Certified Public Accountant (CPA) in 1987. He then proceeded to UK's law school, graduated with a J.D. degree and became licensed to practice in Kentucky in 1990. Ed is also a Certified Management Accountant (CMA) and is admitted to the bar in Indiana. This educational background lends itself well in the areas that Ed now practices. He focuses his efforts on probate and estate planning, bankruptcy, real estate, and corporations.
While away from work, Ed enjoys spending time with his family. He and his wife, Judy, have three children. He also serves on the Board of numerous non-profit organizations and spends his free time reading and working in his yard.
Bar Admissions:
Kentucky
Indiana
United States Sixth Circuit Court of Appeals
United States District Court for the Western District of Kentucky
United States District Court for the Eastern District of Kentucky
United States District Court for the Southern District of Indiana
United States District Court for the Northern District of Indiana
Professional Memberships:
Kentucky Bar Association
Indiana State Bar Association
Henderson Bar Association
National Lawyers Association
American Institute of Certified Public Accountants
Kentucky Society of Certified Public Accountants
Institute of Management Accountants, Inc.